There's nothing like sitting around with your girls and having a deep, genuine, and soul-fed conversation about everything in life. Add wine, a charcuterie board, food, and good vibes and you have a girl's night in. As Black women, we feel safe in each other's presence and not to mention, we are relatable on so many levels. We are all we got. In those times you can't physically catch up with your girls, you can always listen to podcasts from wherever you are.
From therapy to career to mental health and wellness, there's a podcast for everything. Podcasts for Black women are essential to our well being and how we show up in the world. You hear from women who are strangers with experiences that can help heal, feed, educate, and affirm you. It's needed.
Here are our top recommended podcasts for Black women.
BEEN WORTHY THE PODCAST
The Been Worthy Podcast is everything it says it is. If you love affirmations then you'll love this podcast, hosted and led by Been Worthy CEO and Founder, Dominique Clark. On this show, Clark creates a safe space for intimate dialogue between women of color to share their "worthy aha moment," and to remind women that everything they need to reach success is within. It's an experience that allows each listener to understand that they have "been worthy" of it all. Her latest episode featured comedian and social media influencer, Jessie Woo. Tune in for a sense of sisterhood and inspiration.
THE SCOTTIE AND SYLVIA SHOW
This dynamic bestie duo, Scottie Beam and Sylvia Obell, are back with their new show after teaming up with Issa Rae's Raedio company. Each week Beam and Obell discuss all things Black, trending topics, and pop culture moments from their perspective as Black women. Grab your bestie and have a listen!
Know For Sure Podcast
Another set of besties who have taken the podcast industry by storm are comedian and actress, B. Simone, and her best friend and business partner, Megan Brooks. The Know For Sure Podcast gives you the real even when it hurts. The two discuss everyday personal experiences about navigating their life, self-discovery and evolution. Guests on the show have included Kountry Wayne, Khadeen Ellis, Lady London and more.
THERAPY FOR BLACK GIRLS
Therapy For Black Girls is a weekly podcast hosted by licensed psychologist, host and speaker Dr. Joy Harden Bradford. Her overall goal with her podcast is to discuss mental health topics and its relevance to Black women. Dr. Bradford discusses personal development and how we can become better versions of ourselves, but she isn't alone in sharing her knowledge. She also has guests on the show including authors, mental health experts and more.
On ONE With Angela Rye
On One With Angela Rye is a podcast that dives deep into the latest political and social issues. Hosted by prominent political commentator Angela Rye, the show highlights engaging discussions with notable guests. With her truth-telling and charismatic personality, she tackles each issue in an open and candid way. After listening you'll leave well-informed, entertained and inspired.
GETTIN' GROWN
Life can be a struggle, and let's be honest, we are all trying to figure it out as we are gettin' grown. Jade and Keia are the hosts of the Gettin' Grown podcast. They're a couple of 30-something-year-olds learning how to adult and navigate the obstacles of life that come in waves. If you're looking to laugh out loud and dive into a conversation focusing on all things Black women, this is the podcast for you.
BALANCED BLACK GIRL
Stay in tune with Balanced Black Girl, a podcast dedicated to helping you feel your absolute best while touching on topics like personal development, self-care, health and more. Get advice from Black women wellness experts and get your life. This platform is committed to amplifying women of color in the space of wellness.
THE BLACK GIRL BRAVADO
Germani and Brittany are your favorite homegirls and the hosts of The Black Girl Bravado Podcast. The real life best friends turned business partners come together to provide relatable and relevant content and explore topics centered around self-love, spirituality, entrepreneurship, health and wellness and more. Tune in weekly for a sisterly vibe and a little dash of motivation and uplifting.
DEEPLY WELL WITH DEVI BROWN
Devi Brown is a Master Well-Being Educator and Healer who created Deeply Well podcast to heal, learn, grow and become. It's a safe place where your higher consciousness meets your everyday life. On the show, Brown holds conscious conversations that stimulate your higher self with leaders and healers in wellness offering expertise in astrology, self-care practices, trauma, healing practices and so much more. Find a quiet place and wine down with this podcast.
Side Hustle Pro
The Side Hustle Pro podcast was created to highlight bold, Black women who have made the switch from side hustle to profitable business. Hosted by side hustle turned full-time podcaster, Nicaila Matthews Okome, the show airs weekly and features interviews with inspiring Black women entrepreneurs who started their career as side hustlers.
ZURI HALL'S HAPPY HOT MESS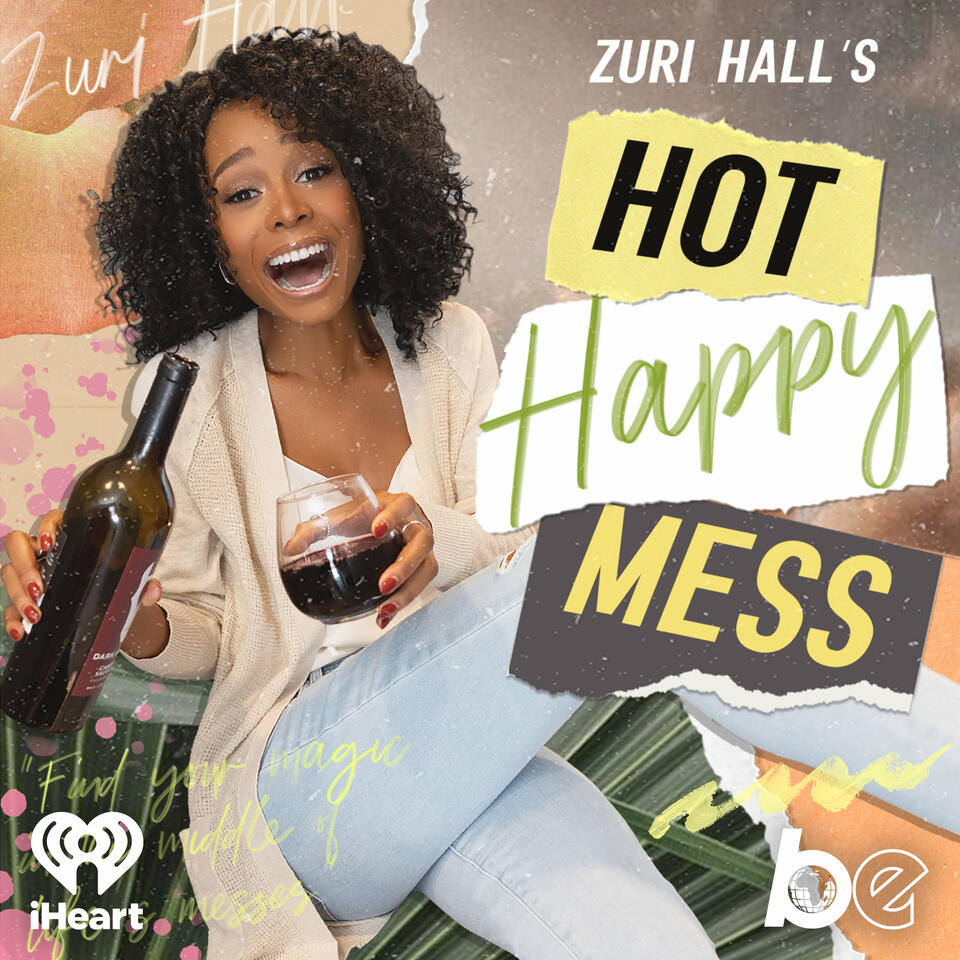 Learn how to take life a little less serious and find your magic in the madness with Zuri Hall's Hot Happy Mess podcast. From relationships and career to motherhood and wellness, Emmy Award Winning TV host Zuri Hall talks about it all while having real stories from real women featured on the show. Expect to shed some tears, laugh, and get a reality check.
Two comedians, two Black women and Two Funny Mamas! Sherri Shepherd and Kym Whitley host this raw and uncut podcast show that speaks to sisterhood, moms and culture. You will get a little bit of everything each time you listen to this show including life, love, relationships, pop culture and more. Nothing is off limits! Two Funny Mamas has received two NAACP Image Awards. Take a listen to find out why.