OG Coco Jones fans know she's been a star. Shutting it down since 2012 as Roxie, a pop star singing sensation in Disney's "Let it Shine," Ms. Jones has been that girl. But to see her sprout from playing a Disney pop star to becoming an actual sensation today has been magical. As an ode to the blooming star, here is a list of our favorite Coco moments in 2023.  
Re-emBODYING Hillary Banks in the "Fresh Prince" spin-off, "Bel-Air"
From serving looks to meals, it's safe to say that we love Jones as Hillary Banks in the spin-off drama, where she plays an aspiring influencer and chef. Season two of the show began streaming on Peacock in February of this year and we got a lot more of Hillary's storyline, including watching her balance entrepreneurship and love. So tell me, are y'all #TeamJazz or #TeamLamarcus?
Debuting on the Billboard Hot 100 with single "ICU"
The hit song was on her 2022 debut EP, "What I Didn't Tell You," and has since climbed to the top of Billboard's Mainstream R&B/Hip-Hop airplay chart. And when you thought it couldn't get any better, she snagged long awaited pop singer Justin Timberlake on the remix, which dropped this past week.
Coco Jones at the BET Awards
From the red, sequin dress on the red carpet, to her speech following her well-deserved win as this year's Best New Artist—out of the four awards she was nominated for—to the emotional performance of "ICU" following the win, it was truly a day of Coco Jones. Watch the performance below.
Serving R&B Realness at Broccoli City Festival in Washington, D.C.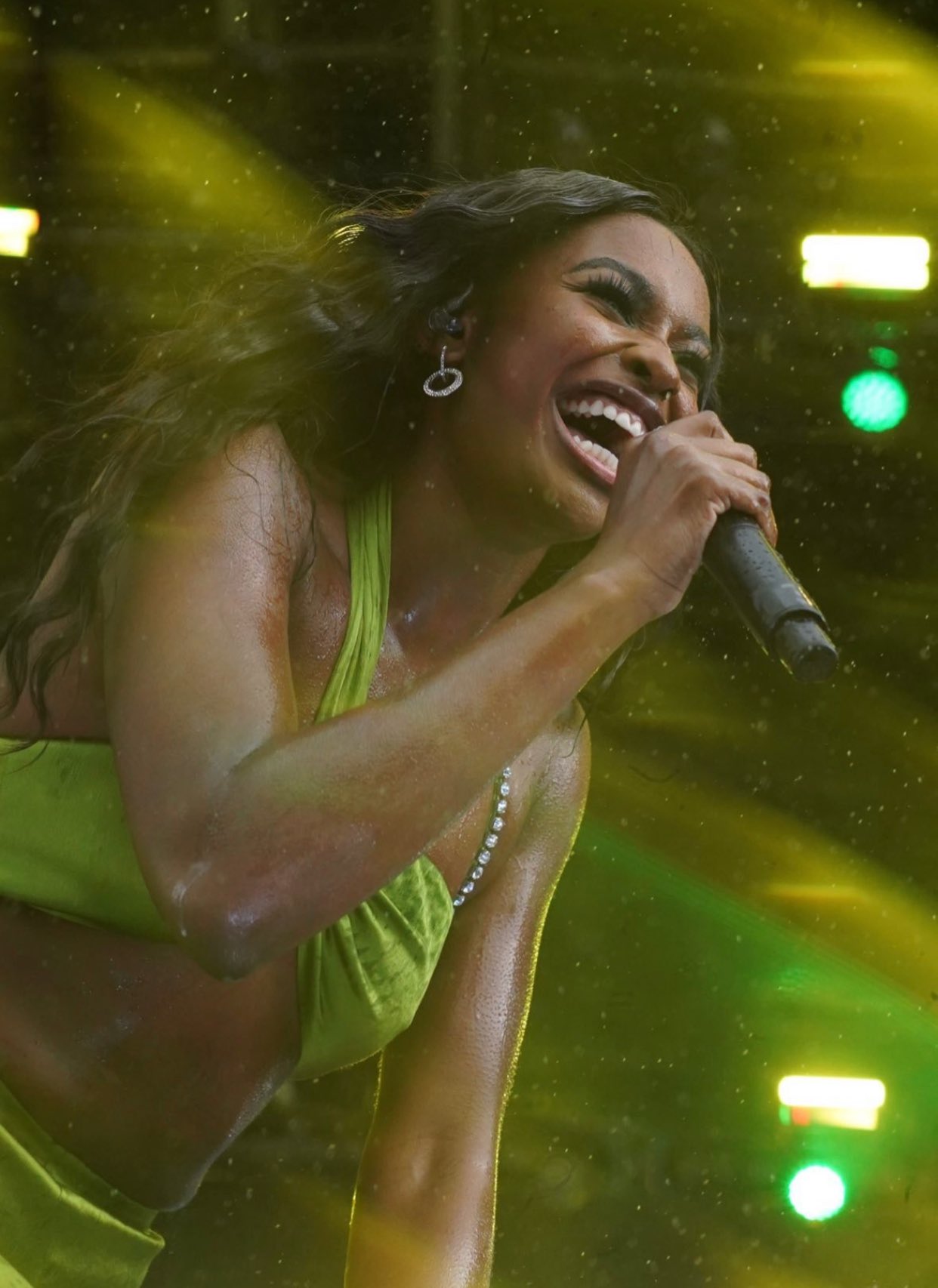 In her words, "twas giving 90's R&B realness" for sure, complete with actual rain, as the singer serenaded the audience to "Rain" by SWV as it poured down in the since viral clip from the show.
It's the year of Coco Jones, and we're absolutely along for her rise to the top.