Although 2021 was officially coined BET's Year of the Black Woman, it was simply an unofficial jumping-off point for Black women to do what they do best on every occasion: SHINE. The 2023 BET Awards prove that this year was no different. Black women showed up and showed out in every aspect at the annual awards ceremony: Shining in show-stopping red carpet looks, high-energy performances, being showered with flowers, and simply being the center of the main viral moments that made the show, period.
A fan favorite is the pre-show red carpet interviews, full of stunning looks and laughs from some of our favorite Black women artists and icons. The blooming Coco Jones put the red in red carpet, where she sported a red sequined, gloved gown for her pre-show look, while the growing British girl group, Flo, strutted in pink, cut-out gowns. Living proof that everything is better in black, some of our favorite rap, R&B, and influencer girlies pulled up to the party in sheer or shimmery black gowns, including Ari Fletcher, Muni Long, Summer Walker, JT and Yung Miami, Latto and Ice Spice.
The performance portion of the show was kicked off with an early performance by MC Lyte as a tribute to the start of hip-hop, a significant moment as it marks one of few moments she's performed on stage over the years rather than emceeing.
Doechii's performance of her viral song "What It Is" with a surprise performance from Trillville in a mash-up with the classic "Some Cut" became a moment, while auntie Patti LaBelle's struggle Tina Turner tribute became one of the night's most popular memes.
After winning the award for Best Female Hip-Hop Artist, Latto used her thank you speech to honor other Black women.
"Shoutout to all the other women in the category," she said. "This category is going crazy this year."
Similar to Latto, Coco Jones seized the moment after being awarded Best New Artist to give a mini-love letter to Black women."We are deserving of great things, yall," A sentiment felt by Teyana Taylor's mom, who went off-script when accepting her daughter's award for Best Video Director to FaceTime Taylor to share the news and let her accept her award personally.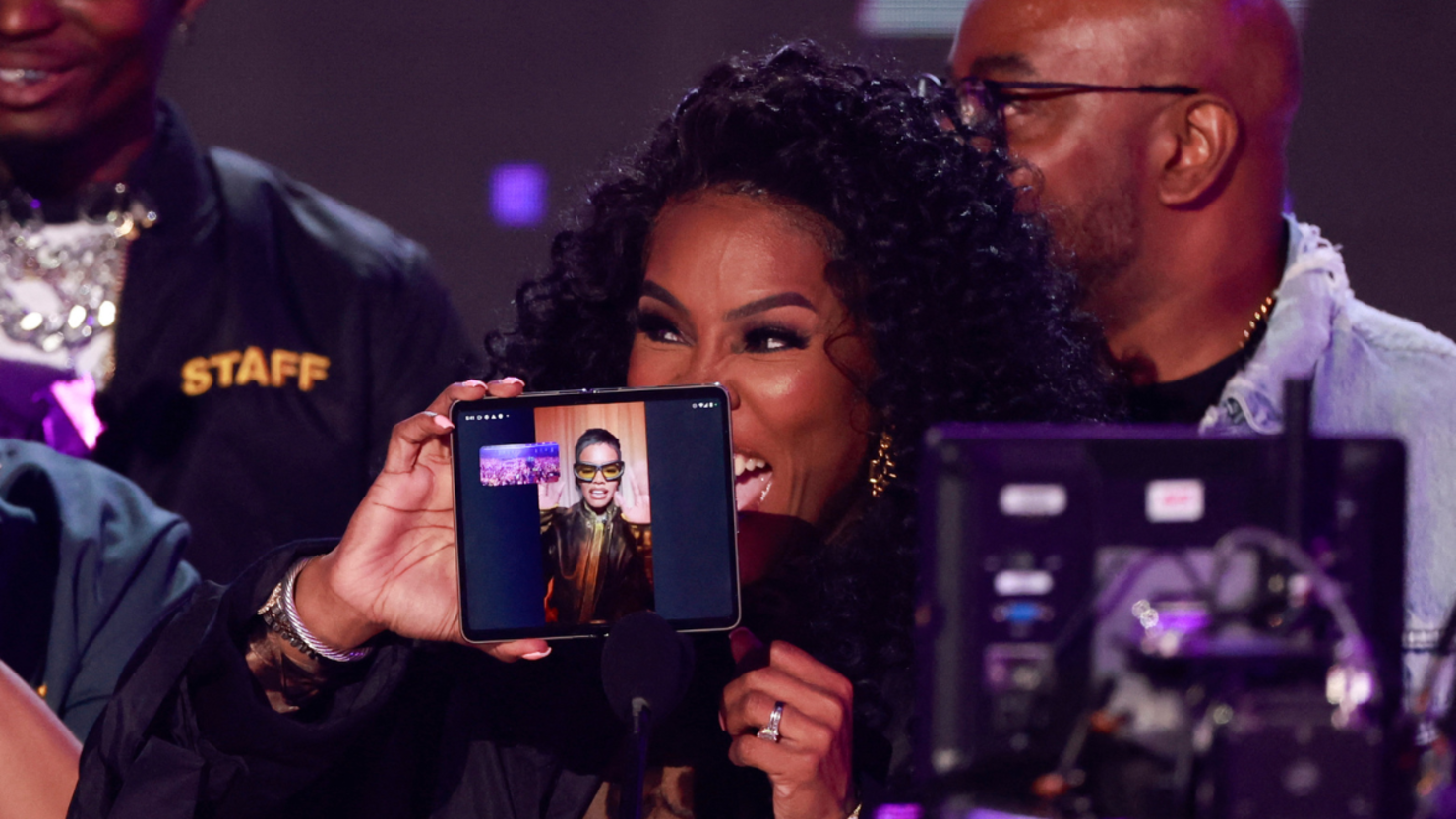 A night full of wins for Black women, the 2023 BET Awards was another great time celebrating Black culture, with Black women gravitating to the front: My favorite genre.